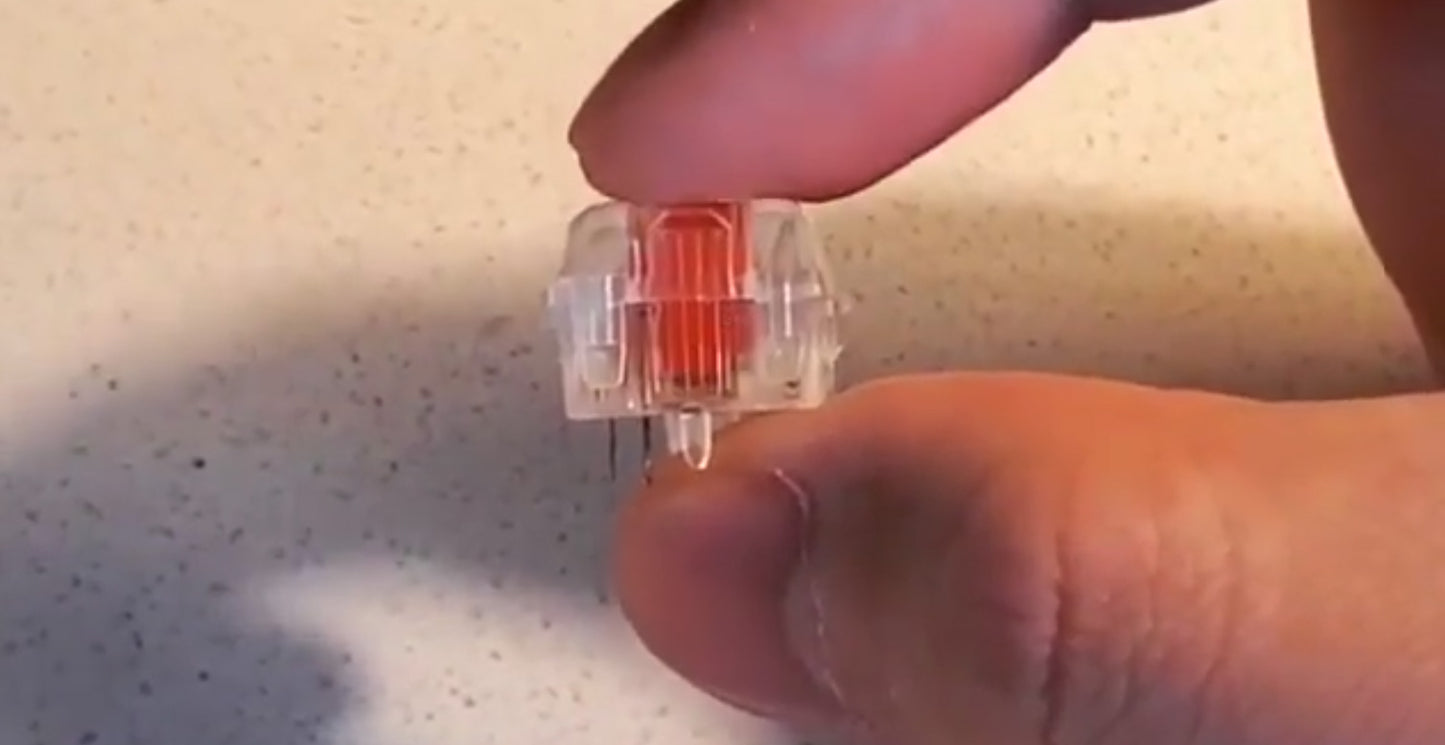 Zeal has an unparalleled reputation for making one of the smoothest, and also quietest switches for mechanical keyboards. So color us surprised when we saw that Zeal had a new product in the works, and it was going to be loud.
The new Zeal switch hasnt even been named yet, but they are expecting it later this year. It appears to share the same base and cap as their other clear switches, but comes with an orange stem (which we hopefully will not get confused with the Orange Helios!)
Take a listen to that satisfying click!