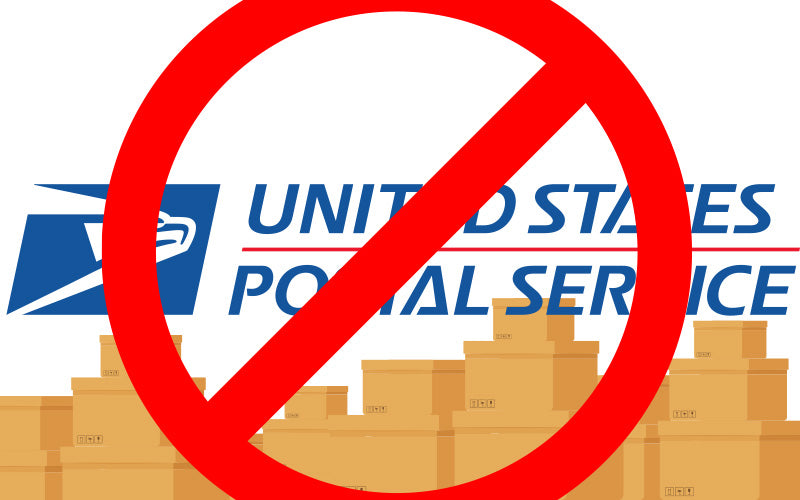 From August 2023 onward, we are consolidating all of our shipping down to a single courier - UPS. This may affect some customers, so we wanted to explain why we are making this change.
In 2019 through 2021, we did not see a lot of shipping related issues (lost or missing packages, damaged packages, extremely slow shipping times, etc) USPS was responsible for 85% of the issues we did have monthly. We would see shipping issues with only 1-2% of all orders. 
In 2022, things started getting worse for us. We started talking to reps, local hubs, and anyone that would listen. It was not just our shipments that had the issue... even personal packages coming to us were becoming constant issues as soon as they reached Texas. 
In 2023, the problems have exploded. In the first half of the year, we saw the issues rise to 9% of all orders... and it was entirely based on a massive increase of problems with the USPS (UPS issues have actually gone down). The delivery times started pushing past 2 weeks from the time it was in their possession (where it should only take 4-5 days).. tracking information was rarely updated in a timely manner, and orders have simply disappeared from their system entirely. In the last quarter alone - only 1% of the packages shipped via USPS were delivered in their estimated time window - most were dramatically late by days or weeks.
We cannot in good conscience continue to provide a service with this many issues. You want your parts and order in a timely manner... and we work hard to get them to you. When these issues happen, it is bad for us (hours per day, every day dealing with lost and late packages in the USPS system)... and it is especially bad for you, our customers. 
We have created several shipping price tiers and offer pass on our heavily discounted UPS rates. Spend more - and save more. Carts with part orders over $50 will automatically have a $6.99 option, and as always - part orders over $100 will ship for free in the continental US. Custom built keyboards have actually decreased in price due to the new volume - so those ship even cheaper now! 
We will not experience a second of downtime in this transition - and things will continue to operate as they always have. We understand that not everyone will be happy with this change - and if you think its too restrictive, or you have certain requirements that we cannot meet with UPS - please feel free to reach out to us and let us know your thoughts.